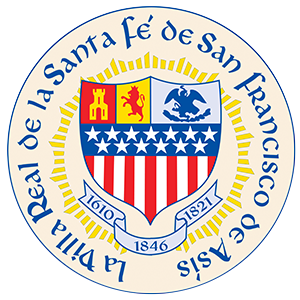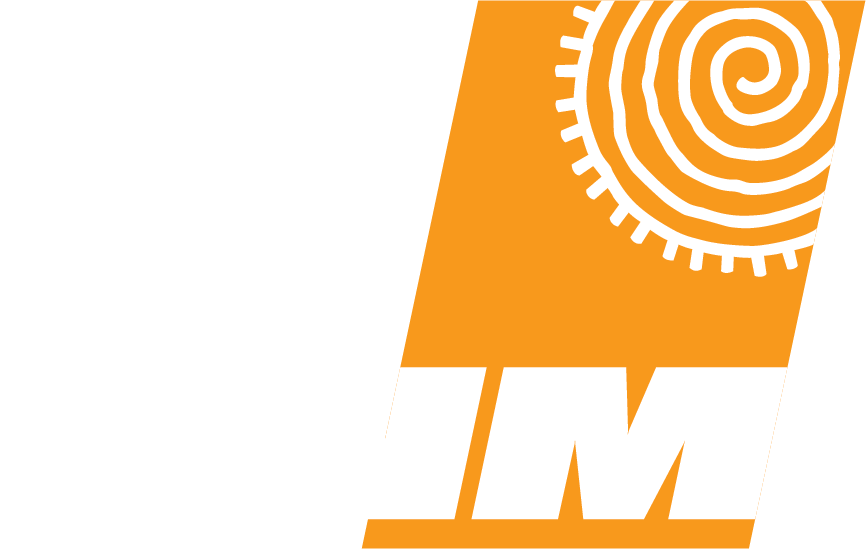 The Santa Fe LED Conversion Project
"This lighting project will make Santa Fe more eco- and family-friendly. We're maintaining our community's distinct character and enhancing its nighttime aesthetics, while achieving a greater sense of safety and security for our residents."—Mayor Alan Webber
The City of Santa Fe is committed to curating a street lighting design that's best for everyone.
The City of Santa Fe is proud to partner with Dalkia Energy Solutions, EDF Group and the Public Service Company of New Mexico (PNM) to upgrade the city's infrastructure through a more energy-efficient and cost-effective LED street lighting system.
The city is taking steps to convert all fixtures, including both city-owned and utility-owned street lights.
Santa Fe's dedication to a street lighting system that serves all communities is codified by our Outdoor Lighting Ordinance:
"Reduce light pollution, reduce or prevent glare, reduce or prevent light trespass, conserve energy, promote a sense of safety and security, and ensure aesthetically appropriate outdoor lighting in keeping with the character of Santa Fe" (Ord. No. 2011-37 § 10)
Dalkia is proud to partner with the City of Santa Fe to exceed the expectations set forth by the ordinance.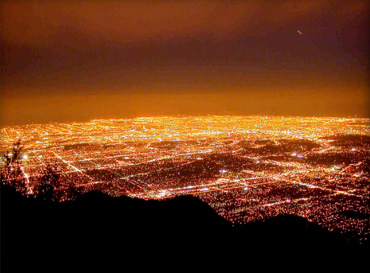 View from Mt. Wilson before LED Retrofit Project
(Los Angeles Basin, 2008)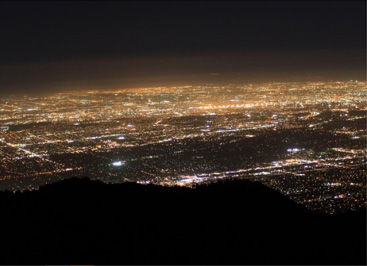 View from Mt. Wilson after LED Retrofit Project
(Los Angeles Basin, 2012)
The current high-pressure sodium street lights are riddled with problems, including:
High failure rate
Consumes an enormous 5.4 million kWh annually
Little or no shielding, allowing light to spill upward into the night sky and into homes
Long delays and unreliable repairs
Failure to meet dark sky lighting regulations and safety-security expectation 
The new LED street lighting system will provide many benefits, including:
Extremely low failure rate, 4x longer life span
Saves 2 million kWh annually
Strong, reliable maintenance—maximum 5 days for repair
Smart technology allows for automatic outage reporting
Full cutoff fixtures guarantee zero uplight, with additional shielding options available
Safety improvements with more consistent, higher-quality lighting
Light shining only on streets and sidewalks, reducing sky glow
Community-Guided Design
To ensure the citizens of Santa Fe understand the technical aspects of street lighting, important terminology is defined below:
Input Power (Watts)
The electric power consumption of light fixtures. Watts are comparable to fuel consumption, while lumens can be compared to miles traveled.
Lumen Output (lm)
Image The total visible light in all directions. The sum of candela measurements.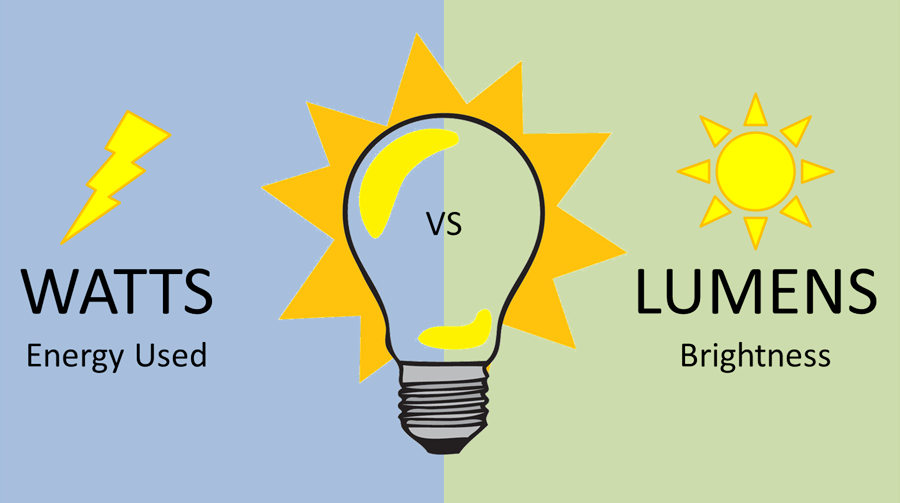 Image Source:  https://www.sepco-solarlighting.com/blog/solar-lighting-design-guide-determine-wattage-/-lumen-requirements
Correlated Color Temperature (CCT)
The temperature of the lamp measured in Kelvin (K). Lights which have lower color temperature appear more orange, while lights with a higher color temperature appear bluer. Important Note! Brightness is the measurement of lumen output, not color temperature.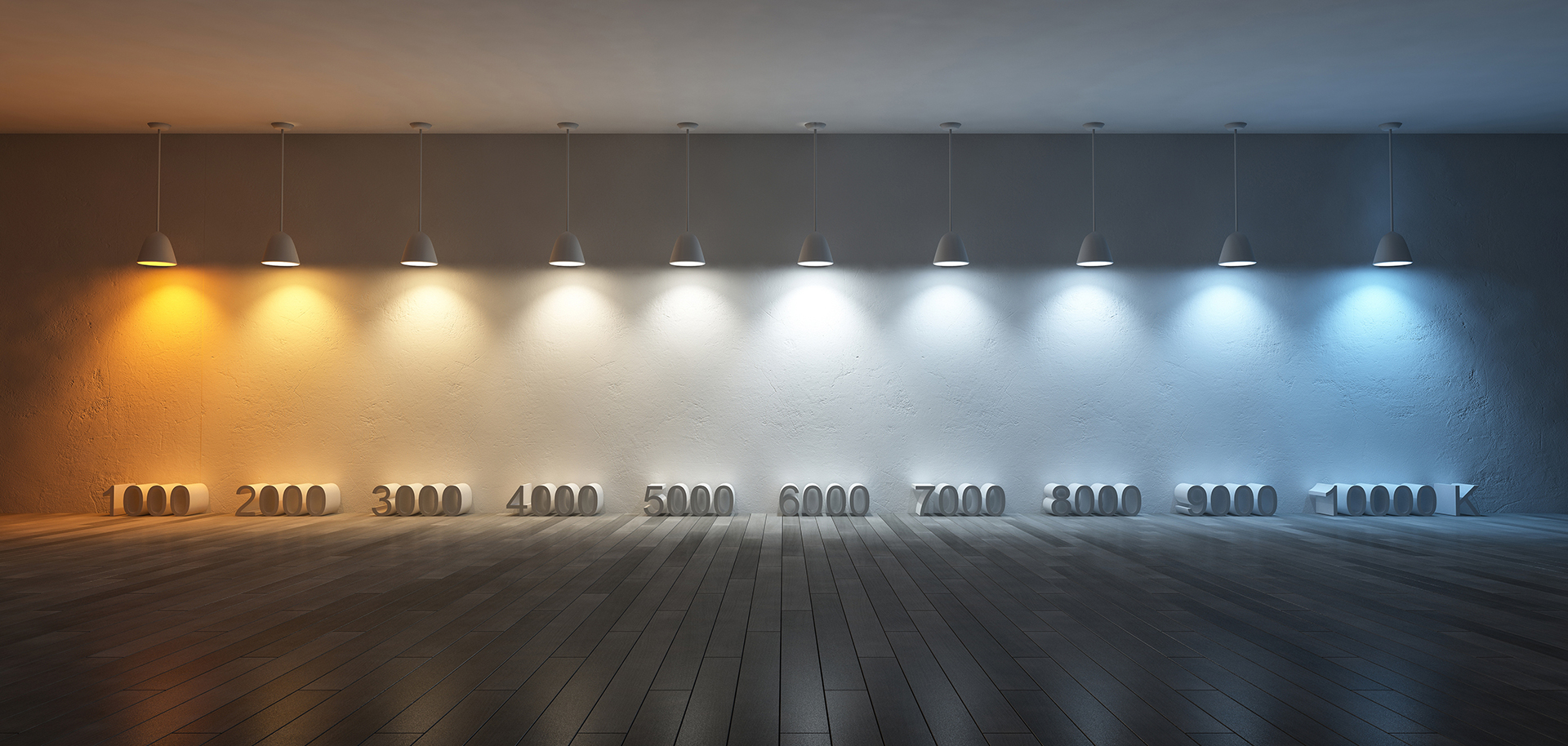 Light Distribution
The throw of the light pattern surrounding each luminaire. Light distribution patterns can be further shaped by additional shielding.

Image Source: https://www.dominionenergy.com/north-carolina-electric/products-and-services/lighting-fixtures
Cut off
The amount of light allowed to spill above the horizontal plane of the fixture. All new LED fixtures will be "full cutoff," meaning they provide 0% uplight. They also restrict backlight to the sidewalk, providing optimal application coverage without scattering light where it's unwanted, like on private property or in house windows.

Image Source: https://www.nps.gov/grca/learn/nature/night-skies.htm
Dimming
The ability of the lumen output of the fixture to be reduced as needed. All city-owned fixtures will be dimmable and the dimming capability is extremely beneficial for night-sky and reducing artificial light impact on wildlife.
Light Shield
An easy and excellent way to prevent light trespass—shields direct light away from unwanted areas and back toward the road.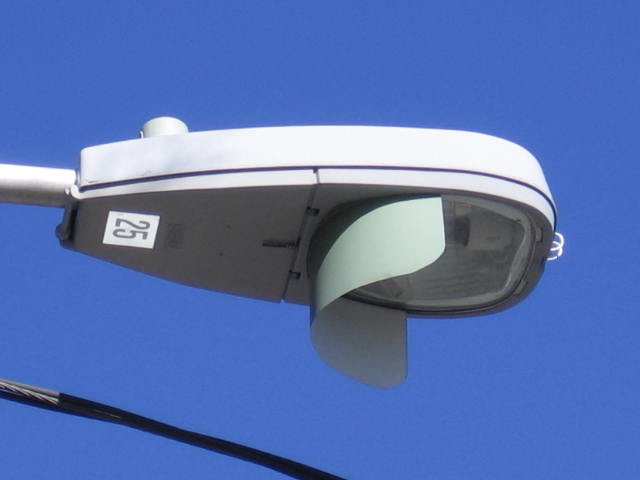 Image Source: https://chpn.net/2016/05/27/your-feedback-wanted-on-improving-the-streetlights/
Frequently Asked Questions
What are the specifications of both the lights used in the demonstrations and the lights in consideration for the Santa Fe LED Conversion Project streetlighting design?
We have provided a link to download the product lists under consideration for this project. This list has been developed by the project team base upon all analysis and community input provided thus far.
What is the Community-Guided Lighting Design Working Group?
A Working Group of community representatives is providing insight into the diverse perspectives of interest groups and neighbors from all over the City on the streetlight design.
On April 13, the group met to understand the project and lighting design parameters and give feedback on their priorities for the design. The presentation and notes from the meeting are available for download below. The names and representation of the group members can be found in the Santa Fe Community-Guided Lighting Design Working Group Meeting 1 Notes PDF document.
The Working Group is purely advisory and will be present for the final lighting design presentation to the Governing Body.
Is color temperature a measure of brightness?
No, lumen output is the measure of brightness. Color temperature is specifically the warm or cool tone of the light, measured in Kelvins.
How does the International Dark-Sky Association prioritize design aspects of outdoor lighting?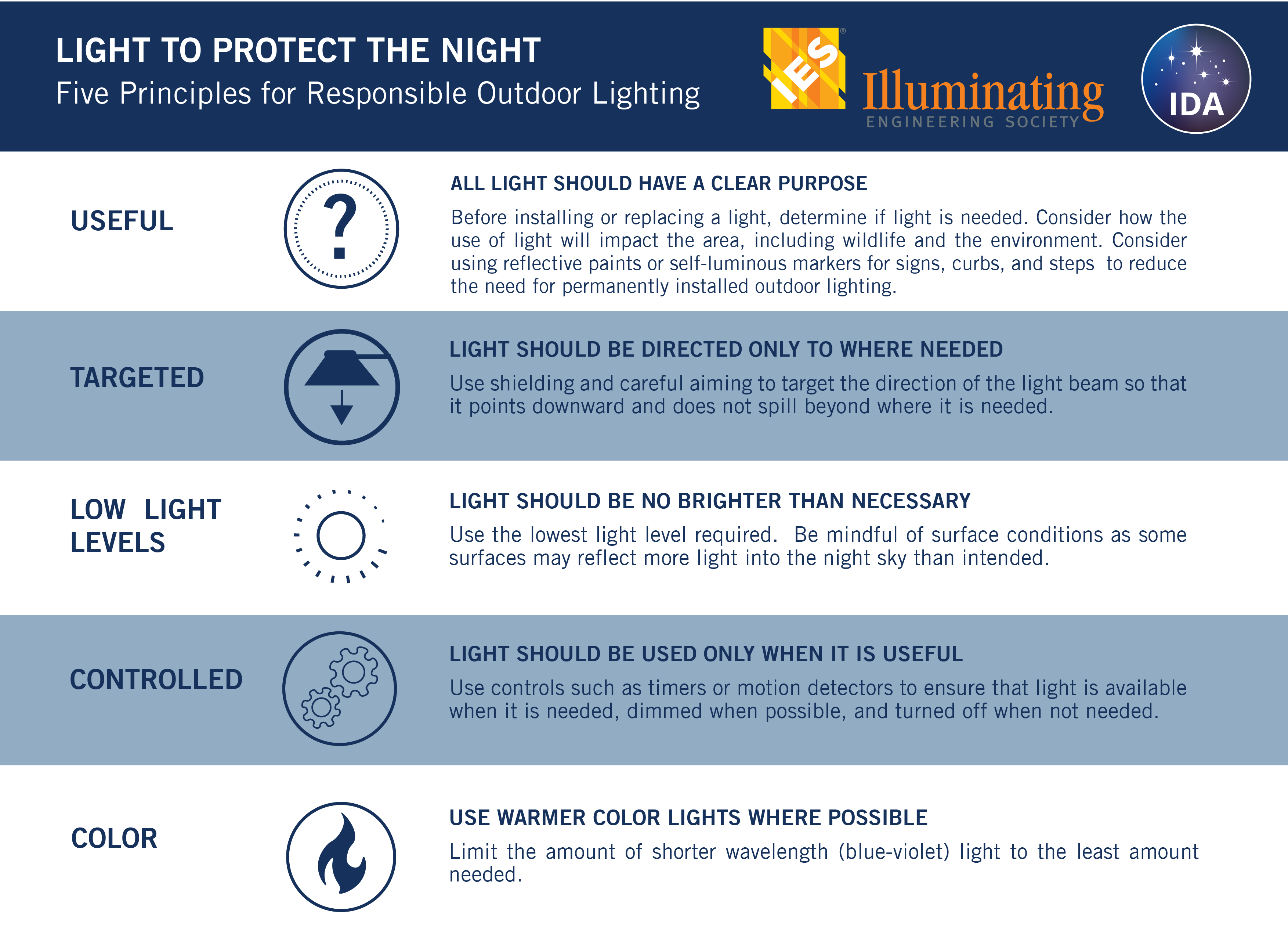 Image Source: https://www.darksky.org/wp-content/uploads/2020/05/Light-to-Protect-the-Night-Five-Principles-for-Responsible-Outdoor-Lighting-IDAIES-01-1.png
Is color temperature the most important aspect for lighting design?
Color temperature (or any equivalent spectral metric) is merely one of multiple parameters on an axis. As design elements move along that axis, the other elements can adjust in particular ways that allow for control of total light emissions during lighting design, installation and operation. —International Dark-Sky Association, April 2021
Source: https://www.darksky.org/our-work/lighting/lighting-principles/
How does light exposure from street lighting compare to other light sources like interior lighting, computers, phone screens, etc.?
At least two journal articles note the primary concern about the effects of light at night on human health is driven by interior light levels in homes and workplaces, although exterior sources can also play a role if people (or other living organisms) are exposed to high enough light levels for sufficiently long durations. 1, 2
1. Richard G. Stevens, PhD, George C. Brainard, PhD, David E. Blask, PhD, MD, Steven W. Lockley, PhD, and Mario E. Motta, MD. Breast Cancer and Circadian Disruption from Electric Lighting in the Modern World. CA Cancer J Clin. 2014 May; 64(3): 207–218.
2. Joshua J. Gooley, Kyle Chamberlain, Kurt A. Smith, Sat Bir S. Khalsa, Shantha M. W. Rajaratnam, Eliza Van Reen, Jamie M. Zeitzer, Charles A. Czeisler, and Steven W. Lockley, 2010. Exposure to Room Light before Bedtime Suppresses Melatonin Onset and Shortens Melatonin Duration in Humans. J Clin Endocrin Metab. doi:10.1210/jc.2010-2098
What contractual agreements are involved with this project?
There are a several important contractual relevant to the project and they are available for download below.
Demonstration Locations
The City of Santa Fe and Dalkia Solutions hosted demonstration sites to display various solutions for the three roadway types in the city. The demonstration and feedback window is now closed. You can still visit the four demonstration sites, which will remain until their conversion to the Community-Guided Lighting Design solution in the city-wide project.
The recommended viewing experience is to drive or walk down the street, noticing the distribution of light across the road, without looking directly up at the lights. The demonstrations are located on three different roadway types: local, residential and major.
Existing LED Street Lights in Santa Fe
There are many existing LED street lights in Santa Fe that have been installed over the past several years, as part of the sustainability efforts of the city.
None of these fixtures are part of the demonstrations. All current LED fixtures in the city will be replaced with the results from the community-guided lighting design plan, which must be passed by the governing body. This data is provided for additional clarity in the lighting design process.
Locations with existing 5000K LED Street Lights:
*Please note 5000 Kelvin lighting is not under consideration for this project.
Agua Fria Street: from Frenchy's Field/Osage Avenue to Siler Road area (~40 light poles)
West Zia Road: from South St. Francis Drive to the Cancer Institute of NM (~17 light poles)
Rufina Street: Richard Avenue area to South Meadows/Agua Fria Street (~62 light poles)
Paseo De Peralta: from South St. Francis Drive to Washington Avenue
Bishops Lodge Road: from Washington Avenue to Artist Road
NM-599 and 285/84 interchange
NM-599 and Paseo Nopal/Camino La Tierra
NM-599 and Via Veteranos
Locations with existing 4000K LED Street Lights:
Herrera/Paseo del Sol Drive by Nina Otero Community School

All the new subdivisions on Beckner Road and Rail Runner Road
Plaza Central off of Jaguar Drive by Swan Park Area
Guadalupe Street: the green decorative streetlights
Market Station
Santa Fe Rail Yard Park parking lot
Various street lights on top of traffic signals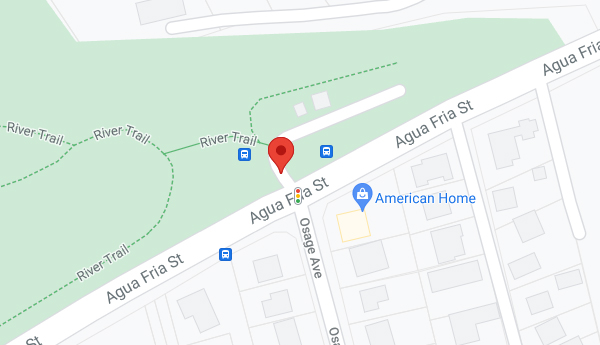 Frenchy's Field (Agua Fria Street and Osage Avenue)
This is a local roadway
Six lighting fixtures have been converted for demonstration
Fixtures on north side of Agua Fria Street; four west of Osage Avenue and two east of Osage Avenue.
Parking: Lot located off Agua Fria Street, across from Osage Avenue intersection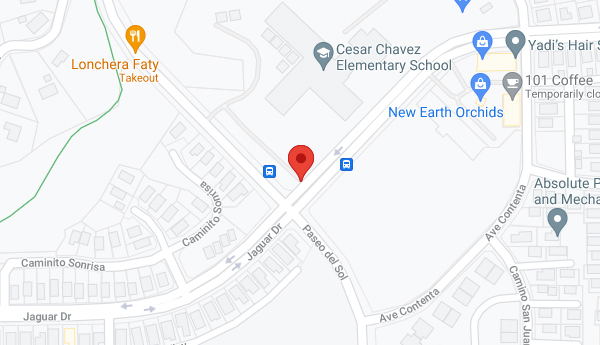 Jaguar Drive (between Paseo del Sol and Ave Contenta)
This is a local roadway
All four lighting fixtures on the North Side of the street block have been converted for demonstration
South side of street will remain existing High Pressure Sodium for comparison
Parking: Cesar Chavez Elementary School parking lot on west side of building 
After finalizing the community-guided design plan, the implementation of the LED street lighting will begin this summer. All city-owned and utility-owned lights will be converted through this project over the course of 4 months.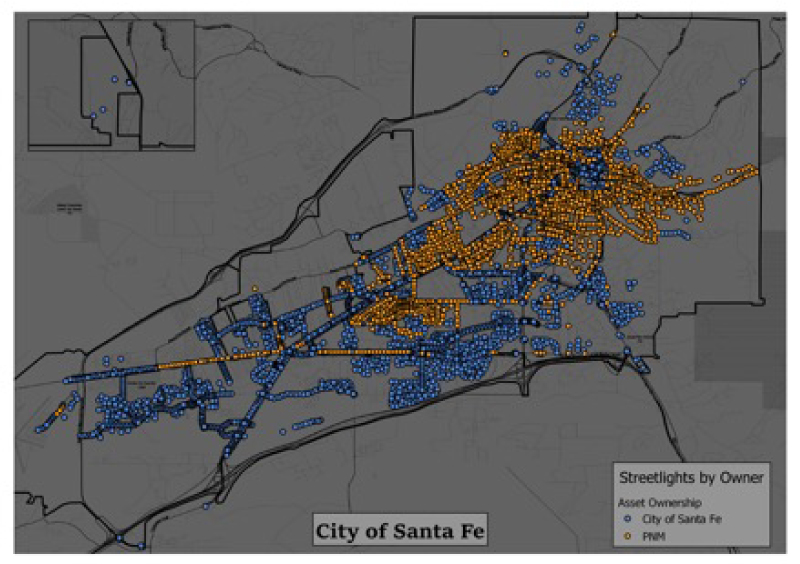 Return to this site for monthly reports on street light outages and repair times.
Dalkia is committed to serving the City of Santa Fe through efficiently upgrading and maintaining the street lights throughout Santa Fe for many years.
Until the conversion project starts, PNM is responsible for maintenance of all city street lights. Head to their website to report an outage.
After the conversion starts, Dalkia will become responsible for maintaining the city street lights that have been converted.